With her latest offering in the fitness DVD realm- Jillian Michaels: Killer Buns and Thighs- Jillian Michaels delivers again in typical Jillian style. To some, that will be the problem.
I hear this less since she left the Biggest Loser, but I still hear it.
It seems most people either love her attitude or can't stand it, with few in between.
But
if you are a Jillian fan like me (or a can tolerate Jillian for a great workout type) this is an intense sweat-fest of a DVD that I highly recommend.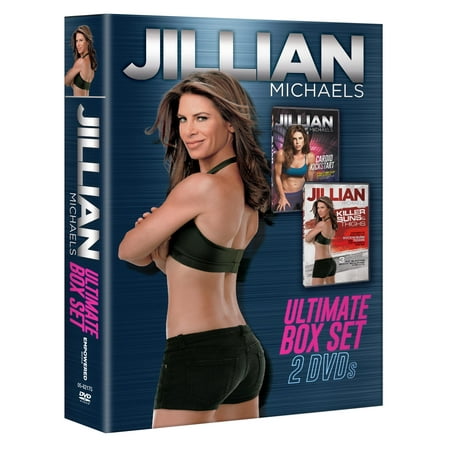 From the packaging:
Do the saddlebags on your legs make you insane? Do you loathe wearing shorts because of saggy knees or flabby thighs? Have you avoided skinny jeans like the plague? Or do you just want to go from good shape to great shape and rock a bikini with the best of them?
Well no matter what point you are starting from, if you want to get your lower body in sick, crazy, amazing shape, Jillian Michaels: Killer Buns & Thighs
promises to deliver with three fat-blasting booty-sculpting workouts that will get you results fast! These 30 minute workouts range in difficulty level in order to provide something for everyone from beginners to the most advanced athletes.
I have a little commentary on this. First, just to avoid confusion, I want to point out that you cannot spot reduce fat. No workout will take fat off of a specific area. Rather it can target specific muscle groups, building/toning, and burn calories overall. Which is what this DVD does. Also, these workouts are more like 40 to 44 minutes including the warm up and cool down. And last, I would not recommend this DVD to absolute exercise beginners. Yes, there are modifications shown, but even those seem above the absolute beginner level to me.
Jillian Michaels: Killer Buns and Thighs
is just what it says, a butt and thigh targeted workout (set up in circuits), plus cardio and a little abs. It is set up in 3 levels that get increasingly harder:
For Level 1 you will need a set of dumbbellsand an exercise matif desired. Level 1 is roughly 41 minutes and I burned 365 calories doing it the first time. I did all of the advanced moves and used 8 and 10 pound weights. I was pouring with sweat and properly sore for the next 2 days. Even as the 'easiest' of the workouts this is a challenging workout. I really enjoyed Level 1.
For Level 2 you will need a set of dumbbellsand a sturdy chair (and again an exercise matif desired). Level 2 was roughly 43 minutes and I burned 420 calories the first time I tried it. I did almost all of the advanced moves (except 1 or 2 which I did the regular versions) and used 8 and 10 pound weights. Again, pouring with sweat and sore afterwards. Level 2 is no joke.
For Level 3 you will need a set of dumbbells, an exercise matif you want, and a sturdy chair. Level 3 is roughly 43 minutes and I burned 410 calories the first time I did it. I did most of the advanced moves (except 2 or 3 which I did the regular moves) and used 8 pound weights. Now, I've read elsewhere that some people consider Level 3 to be easier. Yes, I burned less calories during Level 3 than Level 2, but I don't consider this workout easier. The moves were much more difficult. The Frog Jump...really? My legs were actually shaking as I stretched at the end of this level and I was noticeably more sore afterwards. Level 3 is tough.
All of these workouts are very challenging. This was perhaps the first time I'd ever done one-legged burpees and one-legged mountain climbers! At the same time they offer modifications to either make the workouts easier or keep progressing as you become used to them. This is absolutely a workout you can stay with by adding weights, moving to more advanced versions of the moves, or upping your weights.
The back row cast returns from 30 Day Shred for this DVD. I've heard murmurings that one of them was 'slacking' during the workout. I didn't notice this. The set was clean and not overly distracting. The music was fine, not annoying. Jillian's form instruction is good, maybe not AS good as in her previous DVD's, but as I said before, I wouldn't recommend this DVD for absolute beginners. Overall it's a very well-done workout DVD.
I give Jillian Michaels: Killer Buns and Thighs
4.5 stars and absolutely recommend it as an amazing,bootylicious, lower-body workout.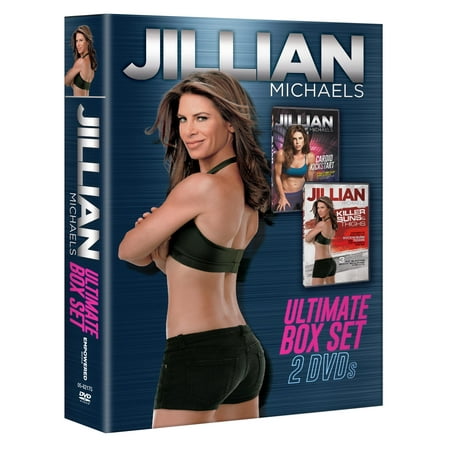 Since the original date of this post this DVD has become increasingly hard to find. Try the links and ads I've shared above, it's available from some Amazon sellers and Walmart.com as of 2019.
Other Jillian Michaels Reviews:
Jillian's NEWEST Program BodyShred
Body Revolution
Extreme Shed & Shred